+JMJ+
When I reflect on the last 34 weeks of my life (can you believe we are so close to the baby's due date?!), I am so incredibly thankful for my supportive family, friends, and even the women I've connected with through the blogging world…because they've all supported or related to me in different ways as I've experienced pregnancy for the first time.
The fact remains, though, that up until a few weeks ago I was the only one out of all my closest college or high school friends to be expecting. Have my friends been supportive of me? Sure! Was I blessed to have some of them attend
the baby shower my mom hosted
and celebrate this wonderful time with them? Absolutely! However, there have been several occasions on which
my very well-intentioned friends have unknowingly made me feel awkward or insecure
…simply because they have not yet experienced pregnancy and are unaware of several things in this department. I certainly don't fault them for this, but it got me thinking about how I would have been clueless about these things prior to my own pregnancy - and there are lots of people out there in the same boat.
With all that in mind I decided to compile a list of things I believe people
should not say or do
to their pregnant friend. Keep in mind that this list is based on
my personal experiences
- so they should be taken with a grain of salt and not necessarily accepted as universal practice.
Hopefully this can be somewhat of a helpful guide for any of you who haven't yet dealt with pregnancy or pregnant women
– or at the very least
it can be a resource for all those mommies-to-be out there so we can commiserate and laugh about the awkward things we've been asked.
7 Things NOT to Say or Do to Your Pregnant Friend
1. Ask if she was "trying" to get pregnant when she shares the good news with you (and is obviously happy/excited).
Why you shouldn't do this:
Okay, so perhaps you're good friends and you're just curious. Clearly you feel close enough to ask your friend this question and don't think it's a big deal. But if I just told you the exciting news that I'm having a baby with my husband then gosh-darnit, just be excited for me!!! If you can't imagine being pregnant right now or feel like your friend got pregnant really quickly, guess what - your pregnant friend who is trying to tell you happy news doesn't care. This isn't about you and she's already pregnant, so you trying to wrap your head around her private situation isn't going to change anything other than possibly annoying her that you somehow missed the most important part of the words she just spoke. It's about her wanting to share happy news with you, so please don't spoil it by somehow suggesting that her joy is the result of an accident.
Plus, unless your friend has previously discussed her fertility or sex life with you, that invasive question could easily make her a little uncomfortable (what if she has experienced miscarriages before? What if she doesn't want you knowing how frequently she and her husband may have been intimate?). And if she practices
Natural Family Planning
she is probably going to give you a lesson on NFP and how that means that yes, she knew exactly what she was doing, so yes, she is okay with this happening...and she'll probably be slightly offended that you think she would be any less happy about this little miracle if the baby was somehow a surprise.
What you could say/do instead:
A simple "Congratulations! I'm so happy for you!" should do the trick.
2. Ask her how she knew she was pregnant.
Why you shouldn't do this:
Honestly this one depends on the situation and the personalities of the people involved. I had a good friend ask me this because she and her husband had just started trying to conceive and she wanted to know about my experience - and I was not in the least bit offended or bothered by this. In fact, I was happy to share this information with her. However, if you aren't looking to get pregnant any time soon and are just shooting the breeze, this question might be a little too personal or awkward. If you seriously ask this question and your friend doesn't mind sharing with you, you had better prepare yourself for details about possible changes in her cervical mucus, body temperature, her growing chest, vomiting, lack of menstrual bleeding, etc (assuming she wasn't on birth control and understands the natural signs and symptoms of pregnancy - otherwise she will probably only know she missed her period).
What you could say/do instead:
Ask her how far along she is and if/when you can share the good news with others.
3. Ask her if she is "having a baby shower."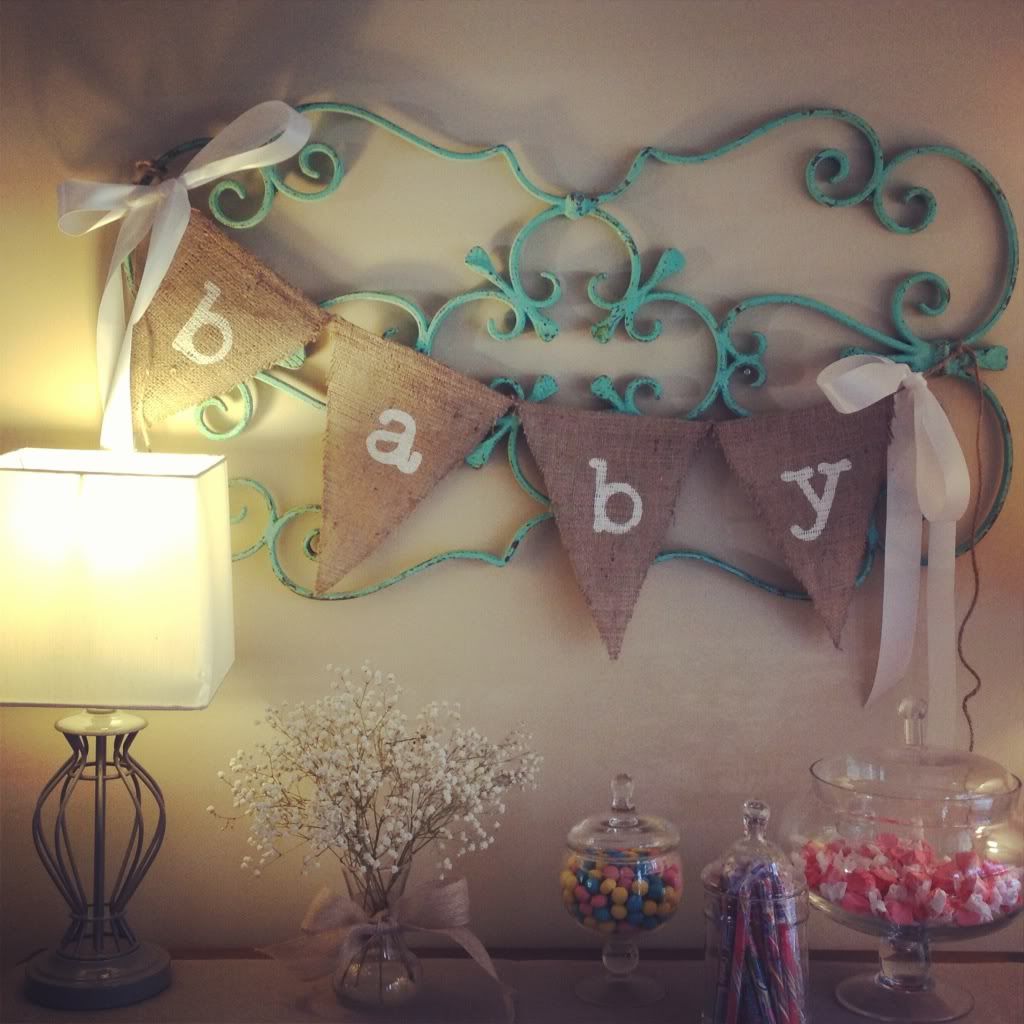 Why you shouldn't do this:
Much like an engagement party or bridal shower, a baby shower is not something a pregnant woman should ever be expected to host for herself. Unless someone has already volunteered to throw her one, you're putting her in an awkward corner because what she'd really like to say is probably along the lines of, "I have no idea if anyone will decide to do that for me and I've secretly been wishing that someone would," but she won't because she doesn't want to make you feel awkward or uncomfortable for asking.
What you could say/do instead:
Ask her "if anyone is already planning" to throw her a baby shower. If the answer is "no," be prepared to volunteer yourself for the job. If you don't want to host one for her, you probably shouldn't ask about a shower all together. If you're asking because you want to get her a gift and would like to attend her shower, simply ask if she plans to create a gift registry. This will let her know that you'd like to get her something - and if someone does host a shower for her she'll most likely add you to the guest list.
4. Treat her like a textbook or science project.
Why you shouldn't do this:
This one should be obvious...but most people fail to notice when they have done exactly this, which is why I feel the need to spell it out. Your pregnant friend is dealing with all kinds of emotional and physical changes - and unless she offers up all these details to you on her own, she probably doesn't need you prying and/or reminding her of all the challenges and changes she is up against. So refrain from telling her all the things you read about pregnancy, "warning" her about what you heard, or asking if any of it has happened to her yet. Don't forget that this is a person - your loved one - that you're dealing with...so unless you want to make her feel like a freak or a science project you probably shouldn't ask her that question you've been dying to know the answer to about hair under the belly button (or whatever the case may be).
What you could say/do instead:
Ask her how she is feeling and/or if there is anything you can do to help make things easier. A little bit of sensitivity goes a long way.
5. Point out to her how much her body has changed and/or tell her you can see that she's bigger since the last time you saw her.
Why you shouldn't do this:
Believe me, she is highly aware of every single tiny change happening within and to her body and outward appearance. Getting excited over her face getting chubbier isn't exactly going to have the encouraging or uplifting affect you may have intended it to have and could very well end up making her feel more self-conscious. This should be common sense between women, but it can be easy to forget if you haven't experienced pregnancy firsthand and are excited for her about everything. If you gained 15-40 pounds in about 6 months would you want someone pointing it out to you every chance they got? Likewise, if you experienced some allergic reaction and your hands, feet, or ankles swelled up would you want your friend pointing that out either? It's a given that she should be growing and getting larger each time you see her - otherwise there may be something wrong...but you don't need to always point out the obvious. Pregnancy is a marvelous, beautiful thing and quite a sight to behold...but the proper way to convey this isn't to make your friend feel self-conscious.
What you could say/do instead:
Compliment her! Tell her she is glowing. Tell her that a baby bump looks good on her. Be excited about her growing belly rather than pointing out that she is gaining weight. Encourage her and tell her how well she is doing when you notice she eats more than she used to - rather than exclaiming that she eats a lot these days. And don't forget to compliment her on things that aren't related to her pregnancy. It's easy for a pregnant woman to feel like her baby bump is the only thing people notice or care about - but she is still a person.
6. Send her random photos of adorable nurseries, baby projects, or whatever other baby-related Pinspirations you've discovered.
Why you shouldn't do this:
If your pregnant friend has indicated that she'd like your help with something or is having difficulty finding x, y, or z...then by all means help her out! But if she hasn't, you flooding her with pictures and ideas is probably going to stress her out more than it will make her excited. Depending on what stage she is at in her pregnancy, she may be doing all she can simply to take care of herself and her growing baby...so getting too far ahead of her can easily overwhelm her. Once she is planning and preparing for her baby she will have a lot on her plate - so making her feel as if she should be doing things a certain way or spending a certain amount of time or money on cutesy designs or projects can make her feel inadequate - as if making financial plans and navigating the basics of pregnancy and becoming a parent weren't enough on her plate already. And did I mention that pregnancy hormones can easily cause you to be stressed or anxious without all of the added things on top of it?
What you could say/do instead:
Ask her what her plans are for where the baby will sleep (for all you know, the baby may be sleeping in the parents' room and they may have no plans for a nursery any time soon - making all those photos of nursery paint and decor that you pinned a moot point). If she doesn't know something yet, don't push her on that topic and save it for later. Let her know you're excited for her and willing to help if she intends to do any crafts or decorating. Let her know you have ideas or suggestions for whenever/if she wants them and don't be offended if she never follows up (try to understand she has a lot of other decisions to make already). When in doubt, simply ask what you can do to help instead of making lots of suggestions.
7. Bring unnecessary drama or stress.
Why you shouldn't do this:
Again, this one seems obvious but in my experience, most people are unaware when they are doing this so it still needs to be pointed out. Drama or stress is what it is even when your friend isn't pregnant - but when she is, she is going to become much more sensitive and may very well be emotionally or physically drained. Perhaps she would be willing to get into that political or religious debate you so desperately want to have if she weren't busy growing a baby inside her womb...but all things considered she simply may not have the energy or the emotional levelheadedness that requires.
What you could say/do instead:
Give her the benefit of the doubt and be understanding.
Try to remember that things that didn't stress her out before pregnancy may very well stress her out now
that she has a million other things going on inside her body and head. Let it slide if her memory lapses (
"pregnancy brain"
IS a real thing, whether you've heard of it before or not) or if her hormones get the best of her and she accidentally snaps at you. If she says or does things that seem unusual, chalk it up to the pregnancy and move on. If you can't let something slide or wait until after her pregnancy to bring a stressful topic up for discussion, ask her when is a good time for her so she can prepare herself (rather than bombarding her or demanding that things be on your own terms)...and be aware that no matter how you slice it, she probably won't be 100% when it comes to emotional reactions and cannot control the way her pregnancy hormones affect her.
Like I said, these are all based on my personal experiences and should therefore be taken with a grain of salt (and not necessarily accepted as the universal truth). For you other mamas out there, what were your experiences? I'd love to hear what you think should make the list!
"Your husband may not be a wealth of pregnancy information, but he is a wealth of 'you' information. He probably knows you better than anyone else in this world (which means he understands your current neediness pretty well). He also probably loves you more than anyone else in this world. So, while he may not be the person to turn to if you need to know how to soothe breast tenderness, he's the perfect person to turn to when you need a hand to hold."
-Erin MacPherson, The Christian Mama's Guide to Having a Baby: Everything You Need to Know to Survive (and Love) Your Pregnancy